I recently ordered some polish from a site I just found out about...aveyou.com! They sell a variety of beauty products but the only nail polishes they sell are OPI, Essie, and Spa Ritual I believe. Here's what I picked up!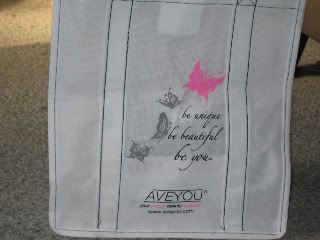 It came wrapped inside this cute reusable bag which is a really nice touch I think.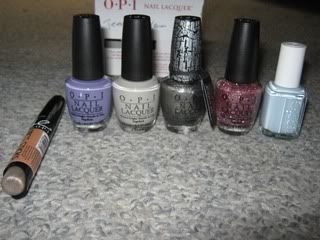 -NOPI Nic's Sticks in Rainbows End
-OPI Planks A Lot
-OPI Skull and Glossbones
-OPI Silver Shatter
-OPI Teenage Dream
-Essie Borrowed and Blue
Overall my experience with the site was awesome and I would recommend them. However, they sell polishes at retail price. Though they always have a 15% off code (five) and shipping is only 5$ and 1$ if your order is over 50$. Another plus despite the price not being discount, is that the OPI bottles don't have those scratch things (filed off serial numbers) and also they have both labels on the bottom of the bottle.
Like I said, shipping was fast and they have a really good selection of the brands they do carry! Can't wait to try all these beauties :)
Also, here is a pic from a long time ago that I never shared.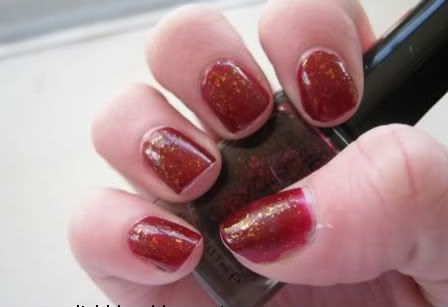 *Barielle Elle's Spell*
(1 coat over Essie Bordeaux)
Really pretty flakies that are a cheaper dupe for one of the Nfu Oh Flakies I believe. A little to sheer to wear on its own IMO, but I've gotten a lot of use out of it. I want to try it over one of the OPI texas jellies next!
Hope you all are having a great day & had an awesome memorial day if you are in the US!