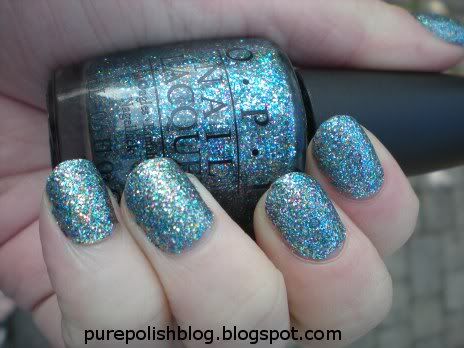 *Simmer & Shimmer*
Gorgeous! And this photo is very color accurate. I used 2 thick coats and it was fine. I got pretty good wear out of it....but my friend who was wearing Show It & Glow It had chipping after just a day or two. I'm wearing this right and dreading removal haha, but it is sooooo pretty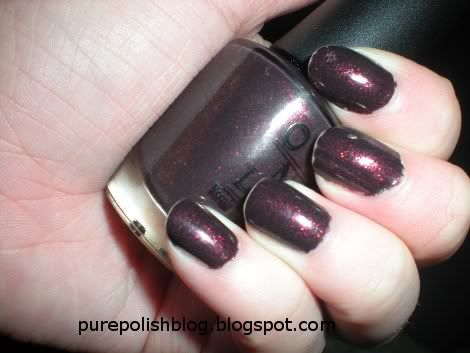 *Teas-y Does It*
2 coats. AMAZING. I literally have no words. You can see it was a little beaten up in the picture which I took after wearing it for a week or so. I already want to put it back on! Deep brown-y purple with beautiful shimmer to it. I'm in love. It has for sure rocketed into my top 10.
OPI Texas:
Okay, so I've looked at the commments on blog posts about the collection and a lot of people seem kind of luke warm about it. BUT IM SO EXCITED! I love jellies and I love berry colors! I feel like it was the same with the Swiss Collection, like when pictures first started coming out nobody was really digging it but now we all own like 4 or 5 haha. I know that to the blog world they may seem boring and overdone because we see SO many colors but I really think this collection will be powerful with more commercial things (is that even the right term??) as in I think people who arent as obsessed with polish will eat up these shades when looking for a mani color or just spontaneously picking one up.
yeah. very excited haha.
Have a great day everyone!!!