Ulta is having their usual buy 2 get 1 free OPI so of course I went over to grab some haha. I'm pretty sure the sale is still going on, but I'm not 100% positive. Also they are having great sales on ulta brand things, so I nabbed a Ulta Matte Topcoat. Onto the pics!:D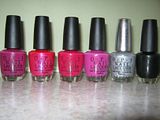 (In Order Above)
-No Spain No Gain
-Pompeii Purple
-Conquistadorable Color
-Ate Berries in Canaries
-DS Coronation
-Here Today Aragon Tomorrow
Lots of colors from 2009's Spain Collection, I know. These were all colors that I was having mad lemmings for all year but never got around to getting. My dad didnt get it because to him the first 4 look exactly the same lol...he just doesnt get it.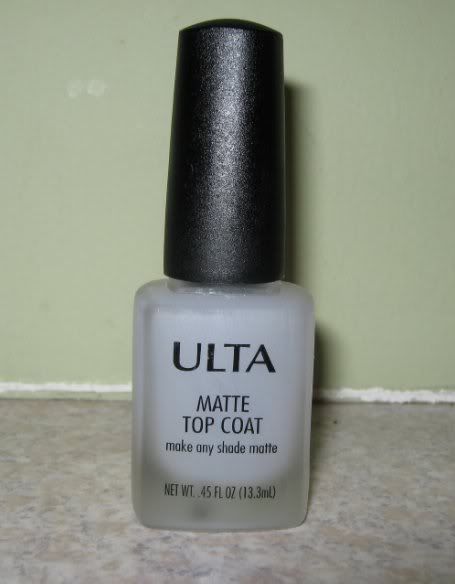 I'm a little (okay, A LOT) late on the whole matte thing. Seeing the swatches I just never really wanted to spend the money on them and when Essie came out with matte about you I still didnt feel like spending the money haha. But I found this little beauty and it was only 2$. Let me Repeat: TWO DOLLARS! Which is pretty good compared to 10$ for matte about you.
This is CoverGirl's City Lights, a sparkle top coat. My local grocery store (which has a really good polish selection considering its a food store) was having a sale and CoverGirls were only .94 cents. I would have bought a lot more since it was so cheap but they had been pretty picked through and no good colors were left :( But I am really happy with this one :D
Don't you just love hauls?
-Kathleen