I pretty much got this solely because of the name because I take Latin and love all history especially from that time period. This was part of the Greek Isles Collection that came out I think in 2002, might have been 2001. So its been around for awhile now.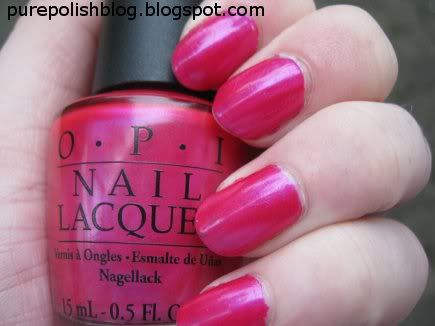 2 coats, in the rain :/ I wish I had a sun picture which is where the polish really shines. You can see a little VNL so some people might want to use 3 coats, but in real life it doesn't show so much.
Also not really a purple haha, more of a magenta type color. I would really recommend this to anyone who likes these types of colors...the shimmer in it is gorgeous and in the sun has a faint blue flash.
<3 LOVE!