This is my FIRST mint green polish...at least that I can remember since I still havent tried out essie mint candy apple. I quite love it :)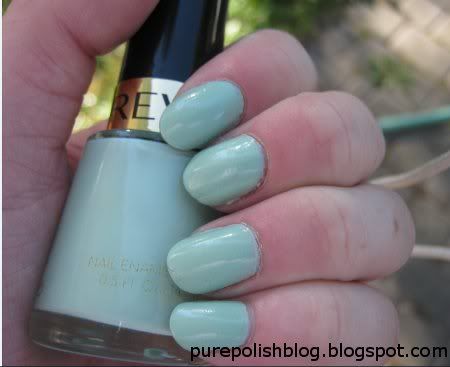 2 coats. Kind of goop-ish application and could have used a third coat. BUT so beautiful, so I'll forgive the formulas slight let down. It probably wouldnt be so bad for someone more experience then me.
I'm waiting with baited breath for my Zoyas to arrive! They shipped from Ohio and I live in PA so I think it shouldn't been so long until they get here! I've already filled my cart up again...I think I'll buy one of those Visa gift cards so I dont have to bug my parents .
Hope you're all having a great day :D