OPI pretty much owns me. I thought I should give some justification as to why thats mostly the brand on this blog...yeah I dont know but OPI is my favorite brand with good brush, formula and colors that work for me.
ALSO, oddly enough, OPI is the easiest brand for me to attain. Yeah, crazy I know haha. But yeah my Sally's for CG and Orly and such is further away from my house than Ulta is and I refuse to pay Ulta's 6.50 for china glaze when sally's has it for 4.50.
anyway haha, here is OPI's Dulce De Leche: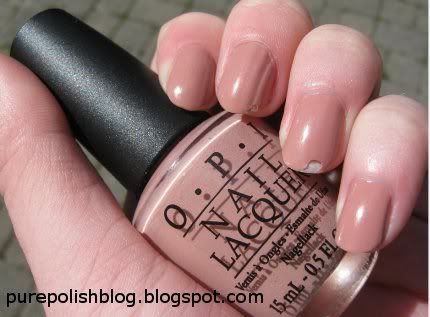 2 coats. You can see some chips, but I was wearing this for forever.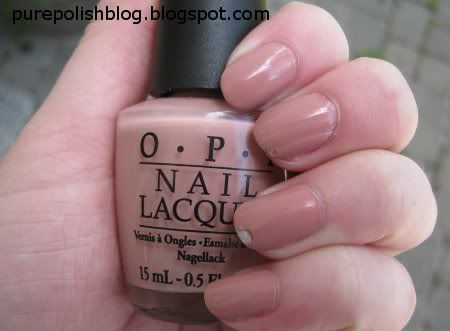 These are really color accurate I'd say.
Lauren Conrad has been quoted saying this was her favorite nude or something and I can see why! It only took 2 super easy coats and dry time was pretty good. I would describe it as light brown with just a touch of pink. For sure my go to nude color. Love it!!
Melon of Troy didn't go so well haha...had MAJOR bubbling which I couldnt bare to look at haha so off it went. I cant say for sure if it was the polish because I pretty much did the opposite of everything heard to prevent bubbling. LOL heres how it went:
Me: "La la la, painting my nails, painting my nails, painting my nails hey hey hey hey. Oh, I think I'll do thick coats 'cause this looks pretty sheer."
And then......DUN DUN DUN DUN!!
Windows open, breeze coming through and three fans on. Whoops.
I dont know if its true but I heard having thick coats and then fans/windy-ness can cause/make it worse.
Hope you're all having a lovely day :)