happy halloween guys! I'm totally slacking in the halloween themed nails front. So today I thought I'd show OPI DS Coronation...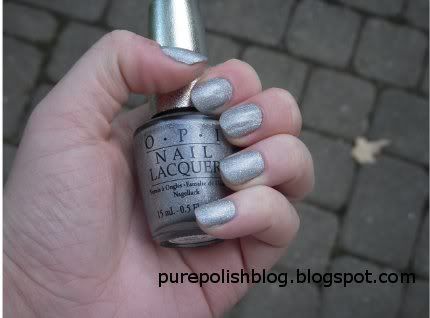 3 coats that went on smooth as a baby's bottom :)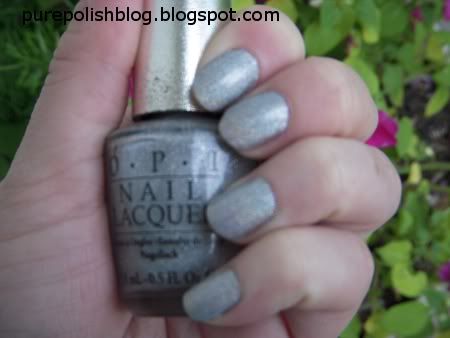 Too bad it was freaking gross out the day I took these pics so I couldnt get the holo to come out :(
I really liked this polish, it was a very elegant silver and then watch out when it hits the sun! Gorgeous! This was just retired not to long ago from the DS line to make room for the new ones, but this is still pretty easy to get your hands on.
Annnnnnnnnd just wanted to remind everyone the giveaway ends tonight at 10pm EST (it went by so quick!)
I'll announce the winner possibly later tonight because I have everything ready to just be plugged into random.org but it could be tomorrow :)
So go enter!! LOL the odds are looking pretty good since not that many people have entered, so thats good for those who have haha !