I got this because I loved Red My Fortune Cookie so much and my bottle was actually showing significant usage. I might like this one better though, because it is more opaque.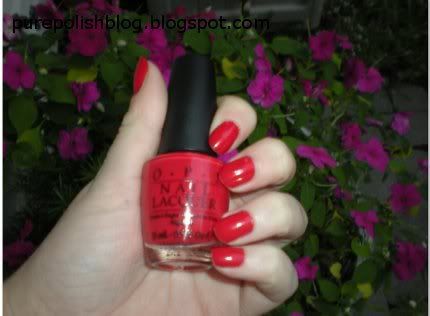 2 coats, gray skies. Great formula!
I would highly recommend this polish though I think we all know it is pretty unoriginal so everyone probably has something very close to this anyway. I love bright red cremes and they are pretty much the only color of red I actually like polish wise.
Zoya is having a sale if you spend 10$ and enter the code VKiss you get a free Raven, Trixie and something red..I forget LOL. It ends Sunday! I'm seriously debating using it because I'm having major lemmings for Valerie and Crystal from Fire and Ice. But I Probably will refrain since I just ordered so many
Have a nice night everyone :D