I hate mini bottles. The brushes are to tiny, the bottles weird shaped and just awkward. Plus no names on the bottles.
BUT i'll give essie the award for best mini bottle design! It wasnt completely horrible!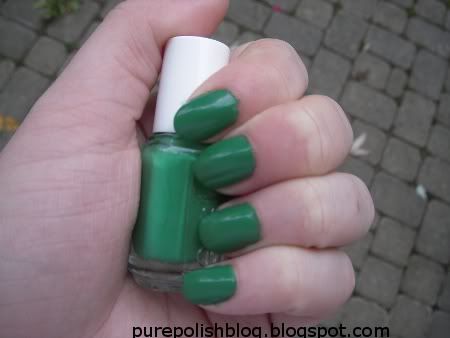 2 coats, great application. Gray skies :(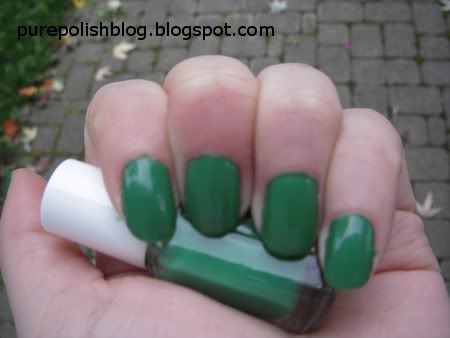 I really liked this polish...and usually essie and I dont get along well. I love greens so I ate this up :D on the plus side I got a bunch of compliments on it as well.
So, any of you guys hitting up the RBL 50% off sale? I put Mismas, Scrangie and Concrete Jungle on my xmas wishlist...so we'll see if that works out in december lol...what are you planning on picking up?
Have a wonderful night guys! I'm glued to my Harry Potter in the Deathly Hallows book right now because I want to re-read (again xD) before the movie comes out..which I'm insanely excited for!!