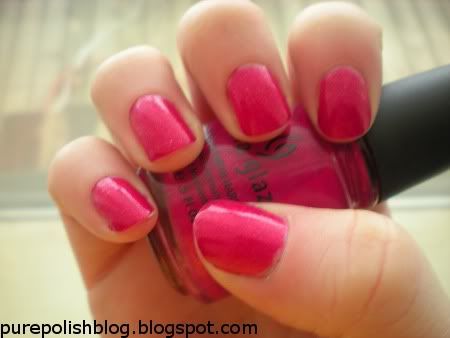 *China Glaze Ahoy!*
(2 coats)
Man, I've missed you china glaze! I haven't worn ChG in a really long time so it was like meeting an old friend haha :) Ahoy is a raspberry jelly-esque (not completely) pink with gold shimmer/flecks throughout it. Super Gorgeous! I know a lot of people were hesitant to get this because in theory its really similar to ChG Strawberry Fields....but this is so much better! So I really recommend getting this if you can.
Gah, I just love it!
Have a great day everyone! What were your picks from Anchors Away if you got any?