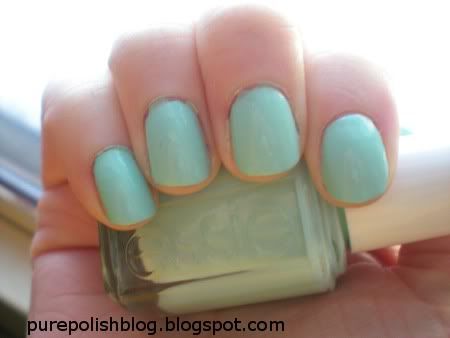 *Essie Mint Candy Apple*
(2 coats)
Pretty Mint Green. Kind of gave me lobster fingers, but then again so does pretty much every color except for pink. You can probably tell from the pic that Mint Candy Apple was tricky to apply, I got streaking & dragging on the first coat but managed to get everything evened out by the 2nd.
I had a pretty traumatizing dentist appointment (long story...I need a minor gum surgery) but to cheer me up my dad bought me Guy Meets Gal-veston! So that definitely made me feel better :) I'm excited to try it because I havent worn a jelly in forever...I miss the squishy haha
Have a great night everyone...have you picked up any of the Texas Collection?