after this I'm on a no buy until christmas... :( But onto the happy!:D
First up my picks from the Swiss Collection: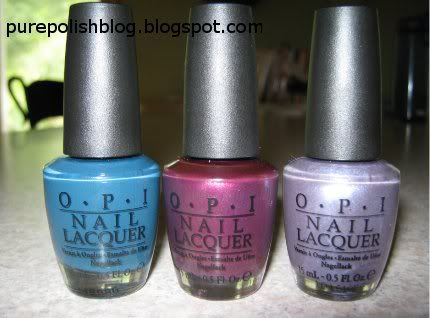 -Ski Teal We Drop
-Diva of Geneva
-Color to Watch
I got one free with my Ulta reward points and since I spent 10$ (convenient that they make it just over how much 1 bottle is haha) I got a free gift: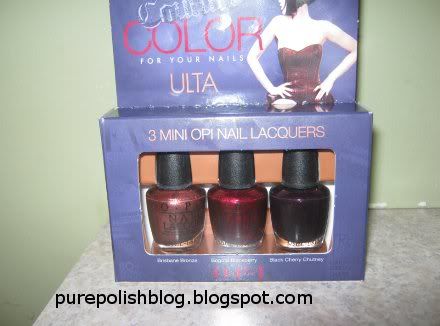 -Brisbane Bronze
-Bogota Blackberry
-Black Cherry Chutney
I'm really happy that Black Cherry Chutney is in it because I've been wanting to try it out but didnt really want to take the leap and buy a full sized.
With my reward points I also got an Ulta Polish: Altar Ego.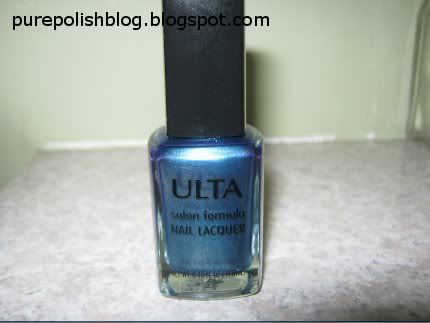 I've seen SO many polishes with a name like this and they're all sheer pinks so its cool to see a kinda of vampy color with the name. Ulta isnt very original with their polish names...(*cough* Vacation in Turks and Caicos *cough*)
Just for buying these two new gel liners in brown and gray (I think black liner looks to harsh on me)...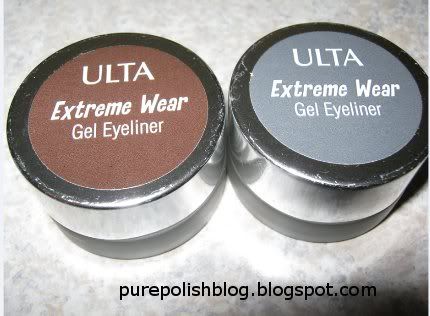 I got the free reward make up bag! They came in purple and green and the purple was all gone but I wanted green anyway. Heres the bag: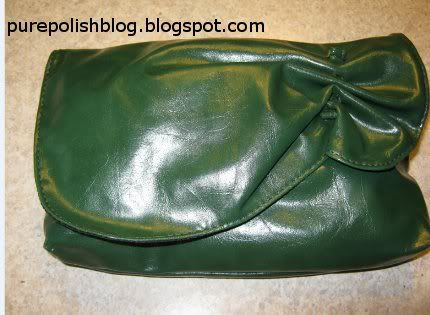 Contents: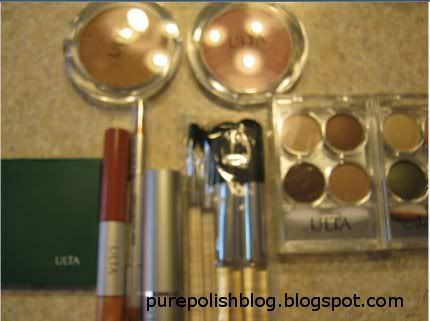 -Bronzer
-Blush
-2 eye quads
-4 brushes
-dual ended lipgloss
-Lipstick
-dual ended eye liner
-little make up mirror
Also these two polishes: "Jaded" (hello jade is the new black wannabe haha) and "Brownette"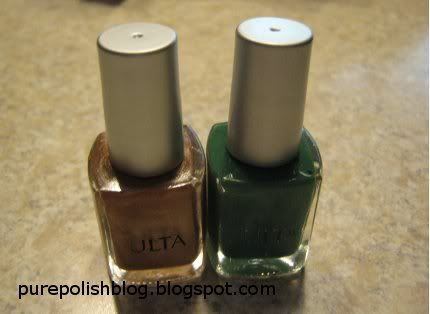 Thats all the makeup polish stuff! I know its not actually that huge compared to others, but for me its freaking huge!!
Also a bracelet and earrings I got (not at Ulta haha)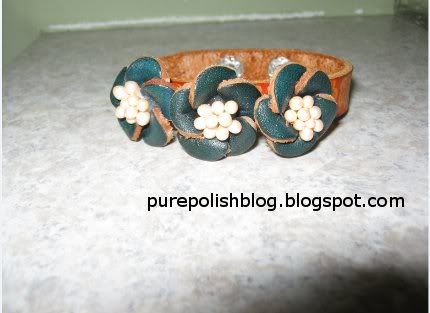 LOL these photographed 2 separate colors...they're the color of the one on the left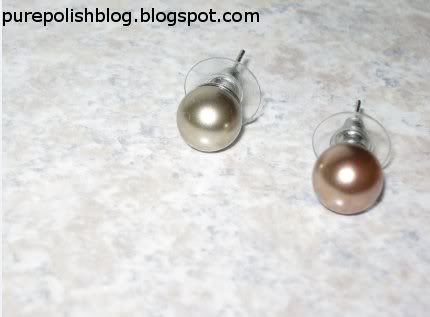 Thats everything! Thanks for looking!! Even though I'm on a no buy it wont be so bad because my untried piling has been growing so I'll need to try all of them out!
HAVE A GREAT DAY!