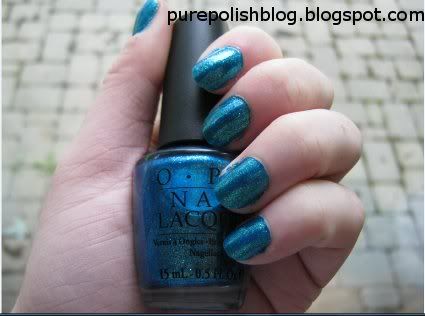 2 coats. (precleanup) Beautiful. This was in shady sun if that makes sense, unfortunately when I wore this we were having rainy days all through the week. Not much else to say that hasn't been said already haha ;) These pictures arent really showing the flash of green that the polish has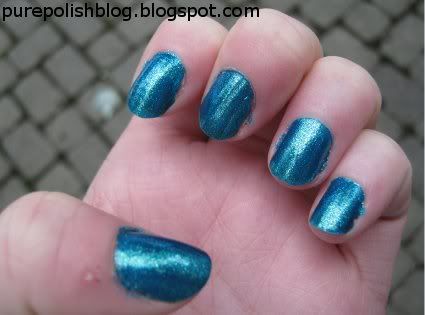 I'll have pictures of "Purple Panic" tomorrow, it was weird applying it because I'd been having an OPI streak so I was so used to the pro-wide brush.
Cross Country Camp was a lot of fun, but really tough. We were hauling our butts up the mountains. We did a 70min run up a mountain! My thighs are still burning. I really like the town of State College (where PennState is),there are tons of really cute shops.
Two people complimented my nails which is always nice :D And thanks to Brooke from GetchaNailsDid for featuring my blog!! Welcome and Hello to all new followers :) it's awesome because I left for camp with about 10 and now I have 28 !!