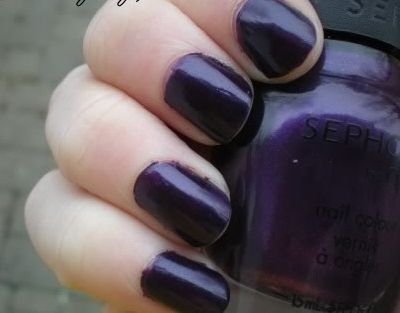 *Sephora by OPI Just A Little Dangerous*
(2 coats)
Super pretty! The application on this polish was pretty great, way better than other $OPI I have tried. Its a deep shimmery purple, and despite seeming very average it has this beautiful shimmer to it which makes it more unique I think. The picture below shows the shimmer better:
Purple & Green are personally my favorite nail polish colors and I'm happy I added this to my stash. I actually really like the $OPI packaging...I feel like I've heard a lot of people complain about it. Unfortunately my topcoat didnt fully dry before I went to bed so this mani got a bit messed up. I'll probably be re-doing it tonight...I'm feeling maybe a RBL or Illamasqua....
Hope you guys are having an awesome friday!