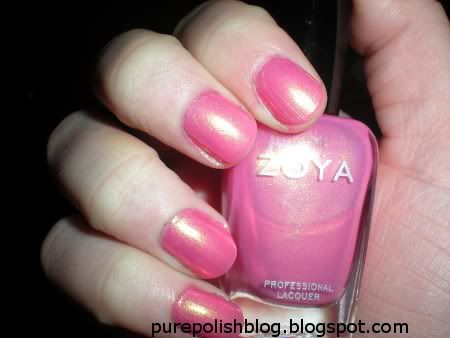 *Zoya Happi*
(2 coats...maybe 3 but I dont think so, Pre-Cleanup Sorry!)
Break and Christmas are finally here! I'm so excited :D Zoya Happi was with me all this week as I toughed out many, many tests. The week before break is one of those huge test weeks for me in school. Happi is a pale pink infused with gold and green. Yep, green! Though these pictures dont really show the green flash it has. The formula was average but as you can kind of see, Happi does leave faint brushstrokes. So if you really don't like brushstrokes, I'd stay away. But overall I personally really like it!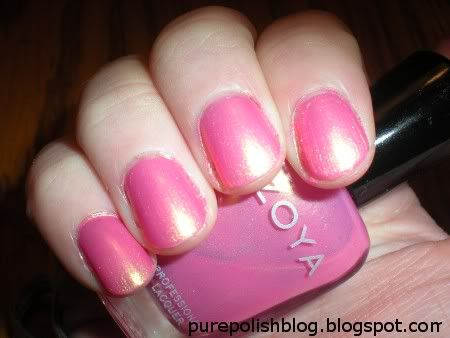 If any of you guys celebrate Christmas then I hope you have an awesome Christmas! And if you dont, have an awesome day anyway haha :D My family always goes out for chinese food on christmas eve which is always a lot of fun. I actually might post tomorrow because Christmas is held at my house so I have a couple hours between returning from church and when family gets here. I'll have my NOTD, OPI Dazzled By Gold (which I've seen a lot of people wearing as an xmas mani!) and hopefully some nail related christmas gifts :D
Have an AMAZING night everyone!