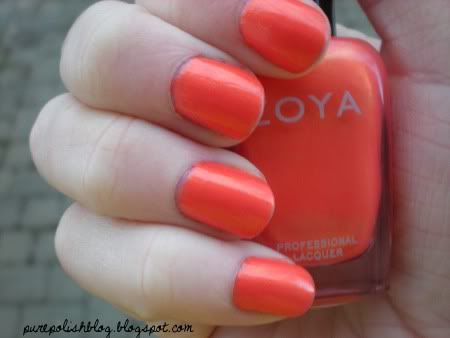 *Zoya Ginger*
(2 coats)
My new favorite orange of all time! Application was great like most zoya's and this picture is super accurate which is exciting! Ginger is a citrus-y golden tangerine color, I bet it would look stunning on darker skin tones. Here's a pic that shows how much gold shimmer is in Ginger: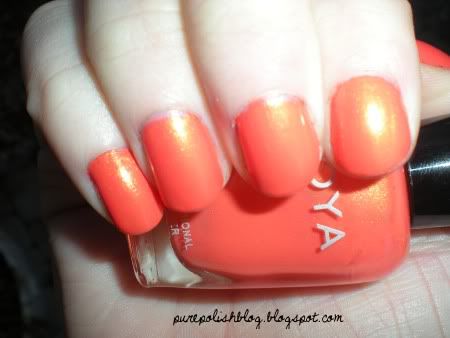 So pretty!
I've been really into Zoya lately and put a bunch on my christmas wishlist...so hopefully more will be added to my stash soon :)
What polishes are on your christmas wishlists? Have a nice night guys !